I am one of many "soccer moms." We are the ones that created the mini-van style of living. We are the carpoolers and the mom's you see driving along will a van full of children. We hop out of our minis sporting our child's team and we stand on the sidelines watching the action, sometimes yelling our support and other times telling a child the next play will be better. What you may not realize is that we are a competitive group of moms. We all strive to look as cool as possible in our mini-vans. They have to be a cool color when we buy them and our coolers have to be some of the best available. Do you know what a soccer mom's ultimate cooler may be?
Our Ultimate Cooler Choices
There are many coolers on the market. Some of us prefer one over the other because of color, style, or price. Regardless of which one we own, we will all tell you that ours is the best, much the same as our kids are always the best on our team. That is why when it came time for me to purchase a new, upgraded cooler, I did my research. I looked up review after review to find the perfect one. I looked for the best soft sided cooler available. I wasn't going to be the one settling for second best. The reviews were very helpful and eventually, I did find the right one for me.
Choosing the Right Cooler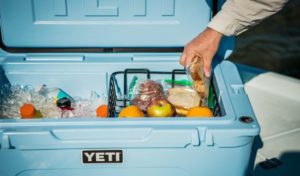 If you have never searched high and low to discover which cooler could be best, you haven't lived. Once you rule out the rock-bottom priced ones, because they do not provide you with enough ice retention to last a game in the middle of summertime, you are stuck trying to decide, which is best out of the higher-end coolers. This lead me to search for Pelican vs. Yeti. The two are comparable in many ways, but at the same time, they are very different. The hardest part to get used to is the fact that the "coolness factor" does require you to spend a little money. It is worth it though. I'll be the coolest mom climbing out of my mini-van this year.
Why the Best Cooler Matters So Much?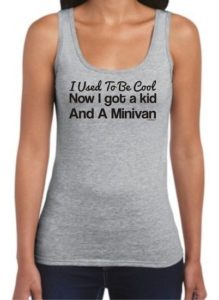 My son may not get the importance of my cooler choice. I'm quite certain his father isn't really sure of it either, even though he loves Pelican and Yeti style coolers. He is an avid outdoorsman, but I've told him this cooler is mine and for use on game day. Just think about it, when your team is out there on the field and it is super-hot outside, they know they can come to me for their ice cold pouch drinks. I reserve the soda for myself. Occasionally, one of them will bring a special sports drink along and I always have plenty of room to put it in the cooler. Even a game that runs longer than planned can still have a cold drink at the end of it. My son probably thinks you can get that from any cooler. I know better than he does and all other opposing team moms envy me. Therefore, I am happy.